Knoxville Institute of Dermatology can help you fight the effects of aging skin with Clear + Brilliant Laser treatments.

Introducing Clear + Brilliant. A new approach to laser skin enhancement. Knoxville Institute of Dermatology is excited to announce that the Clear + Brilliant laser is now available at our Knoxville office. Clear + Brilliant is a revolutionary cosmetic laser treatment that has been clinically proven to fight the effects of aging skin.
A Powerful, Yet Gentle, New Treatment. A lot of work goes into keeping you looking like you – lotions and creams, trainers and stylists – all focused on keeping you looking your best. Clear + Brilliant is a powerful treatment you can add to your regimen to make it a little easier to keep your skin looking its youthful best. Offered at Knoxville Institute of Dermatology in Knoxville, Clear + Brilliant is proven to help improve tone, texture and pore size. You'll see and feel the difference, smoothing skin that will make you look and feel great.
Clinically Proven. Clinician Accepted. Patient Demanded. There's no question that Clear + Brilliant delivers real results. In clinical studies, Clear + Brilliant delivered measurable reduction in fine lines and wrinkles and helped rejuvenate skin tone and texture. In fact, one study found that 92% of Clear + Brilliant patients noted that their skin looked younger and felt smoother and they saw a noticeable "Clear + Brilliant glow" following their treatments. Time after time, Clear + Brilliant patients reported "looking and feeling younger" and rediscovering their skin's natural "radiance and smoothness". For our patients, these are the kind of results that speak volumes.
FREQUENTLY ASKED QUESTIONS
Ready to take control of the aging process?
makememodern
2017-07-19T17:51:16-04:00
Aging skin is a fact of life. The good news is the earlier you start taking care of your skin, the more you can prevent the signs of aging and maintain a younger look. What you do for your skin now can have significant effects on the health of your skin for decades to come. Adding Clear + Brilliant to your collection of skin care tricks – at any age – will help you recover the glow, luminosity and smoothness your skin, and you, deserve.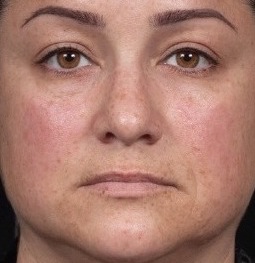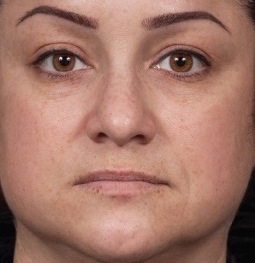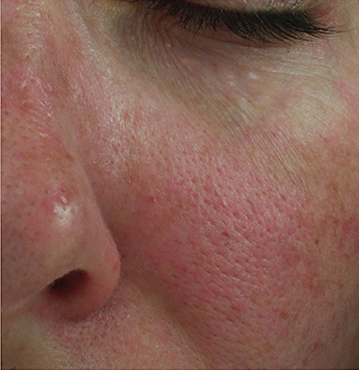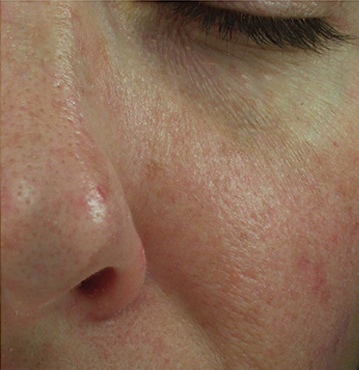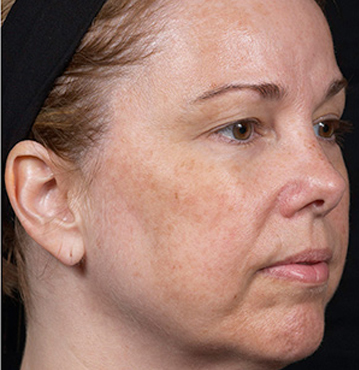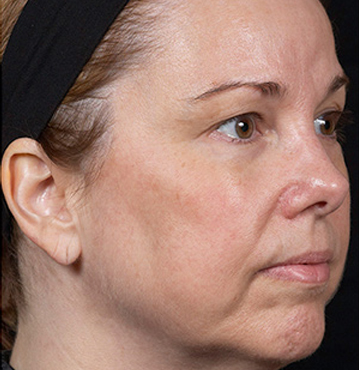 I was so pleased with everything. Dr. Wright is such a nice person and wonderful doctor. Brittany was so pleasant and friendly. They offer blankets and pillows and make sure throughout the entire procedure that you are comfortable and that you are as pain free as possible. Everything went well and they go out of their way to make it so.
I had a recurring dermatological condition for several and a series of dermatologists as a result. And yet until I met Dr. Wright, my condition remained undiagnosed and it turned out to be potentially life-threatening. I am so fortunate to have found him and I would not go to anyone else and recommend him often.
What a great experience! I was greeted promptly and courteously by the front desk staff. I was seen almost immediately and treated with care and concern by both Devon and Dr. Wright. I will certainly make KID my home for dermatology and would highly recommend them to everyone.
Dr. Adam Wright took his time to explain the procedure, perform the surgery, and teach how to care for wound afterwards. I have found few physicians take such time with their patients and I am a registered nurse.
Dr. Wright listens, answers questions, gives understandable explanations, presents options. I consider him an outstanding physician, and his nurse is also excellent. The use of technology is also very good. BTW, my rating on the facility pertains to the Lenoir City location. I would rate the Knoxville location Excellent.
I tend to avoid doctors if I can. And I have never left a review for any medical person or facility. But Dr. Wright made some uncomfortable symptoms easy to discuss and then was able to offer excellent options for resolving those issues. I would send anyone I care about to see him for any sort of skin-related complaint. He is the best!
This was my first visit with Knoxville Institute of Dermatology, and my first visit with Dr. Wright. Dr. Wright seems like a very knowledgeable, caring doctor, who explains things well, and seems to care very much for his patients. I already have an appointment in a year to see Dr. Wright again for a check up. Since I live in Crossville it is also much more convenient to be able to see him at the Lenoir City office.
Thank you for the convenience of visiting this office in Lenoir City rather than going out of town. I received a thorough examination and treatment. I received reference material about the condition to read at home. Dr. Wright took the time to welcome me back and offer to help anytime. Who does that? I appreciate all of this. I have found myself a new dermatology center!
MAKE AN APPOINTMENT
We're excited to work with you, find a solution to your skin care needs and give you the results you deserve. Fill out the form below and someone will contact shortly to schedule your appointment.