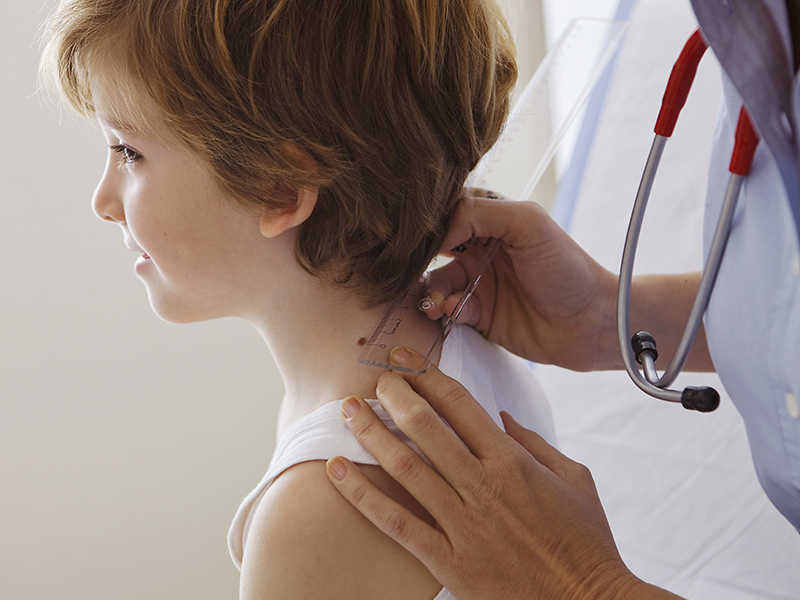 Knoxville Institute of Dermatology treats a wide variety of pediatric skin conditions using the latest available treatment methods.
Pigmented Birthmarks

Congenital Skin Disorders

Port Wine Stains

Molluscum Contagiosum

Pityriasis Rosea
Keratosis Pilaris

Alopecia Areata
As East Tennessee's only fellowship-certified pediatric dermatologist, Dr. Anne Allen provides her expertise in treating pediatric conditions of the hair, skin and nails to Knoxville and the surrounding areas.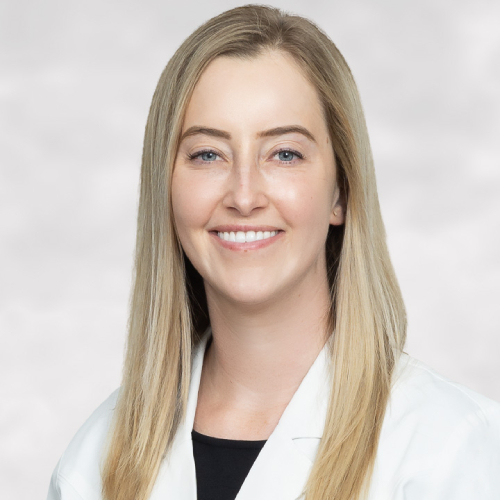 FREQUENTLY ASKED QUESTIONS
What is a Pediatric Dermatologist?
makememodern
2018-06-12T22:14:56-04:00
If your child has a skin condition, such as a birthmark, eczema, warts, or psoriasis, a pediatric dermatologist has the experience and qualifications to treat your child. Pediatric dermatologists treat a wide variety of pediatric skin conditions using the latest available treatment methods. Pediatric dermatologists treat children from birth through adolescence.
Source: Section on Dermatology (Copyright © 2017 American Academy of Pediatrics)
What kind of training do pediatric dermatologists have?
makememodern
2018-06-12T22:15:01-04:00
Pediatric dermatologists are medical doctors who have had the following training:
Four years of medical school
One year of internship
Three years of dermatology residency OR two years of pediatrics residency and three years of dermatology residency
One year of pediatric dermatology fellowship
Upon completion of training, pediatric dermatologists become subspecialty board certified in Pediatric Dermatology through the American Board of Dermatology.
Source: Section on Dermatology (Copyright © 2017 American Academy of Pediatrics)
What types of treatments do pediatric dermatologists provide?
makememodern
2018-06-12T22:15:06-04:00
Pediatric dermatologists provide medical care for a wide variety of skin conditions. They generally provide the following services:
Diagnosis of various skin conditions, including hemangiomas and other vascular birthmarks, pigmented birthmarks, and congenital skin disorders, eczema or atopic dermatitis, psoriasis, contact dermatitis, vitiligo, hives, and warts to name a few.
Medical/prescription treatment for a wide variety of conditions affecting the skin, hair, and nails.
Minor surgical procedures, including skin biopsies, surgical removal of skin lesions (e.g., cysts, warts), and laser treatment of vascular birthmarks.
Source: Section on Dermatology (Copyright © 2017 American Academy of Pediatrics)
MAKE AN APPOINTMENT
We're excited to work with you, find a solution to your skin care needs and give you the results you deserve. Fill out the form below and someone will contact shortly to schedule your appointment.
I have already recommended Dr Raman to a friend. The timeliness getting an appointment, the Covid safe setting, the efficiency of the staff along with the expertise of the doctor are reasons I will return and refer.
I had a recurring dermatological condition for several and a series of dermatologists as a result. And yet until I met Dr. Wright, my condition remained undiagnosed and it turned out to be potentially life-threatening. I am so fortunate to have found him and I would not go to anyone else and recommend him often.
Timely, professional, thorough and took the time to explain the procedure being done and options for upcoming needed procedure. Steps were taken to protect employees and patients against Covid challenges. I had basil cell removed three times and in different states. This office is the best hands down.
This office is very clean, professional and I never have to wait excessive time for my appointment. Dr. Rahman is so thorough and caring and kind. I have had Mohs surgery with Dr. Wright on my face and you cannot even see where the scar is. This is the place to go for your dermatology needs.
I'll be 77 years old in a month and this was my first real skin check-up. I sort of had one a few years ago at a different place but was turned off by their emphasis on selling cosmetic treatments when I wanted to know about skin disease. Dr. Bakke and his assistant seemed to give me a thorough check, burned off some spots, took.a few biopsies, and I was good to go.
Everyone is so nice and friendly…the office staff is caring, professional and an asset to your institution. Even though I've been going to your office for a few years this is the first time I saw Kegan Reilly. He was very professional and very knowledgeable. He explained everything to me in detail and made me very comfortable in an uncomfortable situation. I highly recommend him for anyone who needs to see a dermatologist. He is definitely an exceptional medical provider.
I will be forever grateful to Dr. Anderson for her careful skin exam and detection of the start of a melanoma on my arm. She is pleasant, professional, and kind– everything you would want in a dermatologist.
Dr. Anderson and her staff are excellent. I have been a client for several years. I have received the best care. Dr. Anderson is excellent in discovering and treating. problems. Dr. Anderson listens and is honest.
The whole experience was a positive one… getting an appointment to see someone relatively soon, receiving several reminders, the (covid) health protections at the office, and the very pleasant and knowledgeable care of Lindsey Best FNP, at my appointment.
Sent email & text to inform of arrival procedures, took proper covid-19 protocol to ensure my safety and that of staff and other patients. Doctor and nurse took time to explain what would happen during visit and answered all questions. Explained proper home care of procedure site, made sure I knew how and informed to call office if any problems or questions. Everyone was very helpful, friendly and professional.